If you are replacing your roof, you are likely looking for the most durable, fire-resistant, weather-safe, and high-quality roof you can find. Unfortunately, there are so many different options when it comes to roofing that finding the right solution can be challenging, not to mention time-consuming. Even if you decide that you want metal roofing, there are still many options to choose from. Your specific location, project type, and environment may be better suited to certain types of metal paneling.
So, what type of roof will be the best for your project? In today's article, we are going to dive into different types of metal roofing so you can determine which roof type is the best fit for your needs.
Metal Roofing Materials
There are so many different metals used in construction that you may wonder what specific metals are used in roofing. Realistically, there are several different metals that can be used as roofing materials, but the two most common of these are steel and aluminum. Both of these metals are durable, relatively economical, and able to hold different paints and finishes — making them an excellent choice for metal roofing.
But, just because both steel and aluminum roofs are "metal roofs" does not mean that they are exactly the same. Here, we'll explore the specific properties of both of these types of metal roofing and discover what makes them different from each other.
Aluminum
Aluminum roofing is one of the most common types of metal roofing. This is because it is light, durable, and not prone to rust or corrosion. Because aluminum does not rust, it can be a better selection for coastal areas or areas with a lot of wet weather. While steel roofing can be coated to prevent rusting as well, it still may corrode if the sealant becomes damaged.
In terms of hardness, aluminum is not nearly as hard as steel and is, therefore, more prone to denting or other damage. However, since aluminum is one of the most recyclable materials, any damaged parts of an aluminum roof can be removed and recycled completely, making it a more sustainable option than many non-metal roofing options.
Steel
Today, most metal roofing is made with steel. Keep in mind, however, that some roofing that is called "steel roofing" is not necessarily made from steel; it may be made of several different alloys. Steel is an incredibly durable material that is much heavier and sturdier than aluminum. This makes it much less prone to dents and damage as a roofing material. Steel roofing comes in a few different gauges — the thinner the gauge, the less expensive but the less durable. Thinner-gauge steel roofing is typically used for lower-end ribbed or corrugated roof panels.
Steel is not resistant to rust or corrosion, so steel roofs are coated with a weather-protectant coating. Typically, this coating is GalvalumeⓇ, which is an aluminum and zinc-based coating that helps the steel to resist rusting. Steel roofing is still not recommended for coastal or very wet climates because it is still more prone to corrosion than aluminum roofing.
Metal Roofing Panel Types
While there are many different styles of metal roofing panels, there are only a few types of metal paneling. The most common of these metal roofing types are standing seam and exposed fasteners.
Standing Seam Panels
Standing seam, sometimes called a hidden fastener, panels are characterized by wide, flat panels with a larger rib on each end. The fasteners for these panels are hidden within the ribs at each end — hence the common name "hidden fastener panels." The ribs on standing seam roofing run vertically along the roof and are typically spaced at 6, 9, or 12 inches apart and offer a very clean and modern appearance to a building.
Exposed Fastener Panels
Exposed fastener panels are characterized by visible fasteners that attach your metal paneling to the roof of your building. This type of meal roofing is the most economical and the easiest to replace because you can replace single panels easily if needed. Designs for exposed fastener panels tend to vary more than standing seam panels because they overlap slightly to attach to the roof. In other words, they can have a shorter, repeatable pattern rather than having a simple flat surface between two ribs.
Metal Roofing Panels at Tri County Metals
If you are looking for metal roofing materials for your home, business, or another project in Florida or southern Georgia, Tri County Metals has you covered. But, as mentioned above, there is more than one type of metal roofing, and Tri County Metals offers a variety of options, so you can be sure you are getting the perfect solution for your needs.
 Here we will explore each of the metal roofing panels that Tri County Metals offers and their benefits in certain situations, climates, and designs.
Exposed Fastener
Tri County Metals has three different styles of exposed fastener panels. These are the Ultra Rib, the 5V, and the PBR panels.
Ultra Rib
The Ultra Rib panel is suitable for any roof with a pitch of 2:12 or greater and is available in 26 or 29 gauge steel. It is coated with GalvalumeⓇ and each 36" panel features 5 ribs at 9" apart. This is one of Tri County Metal's most popular roofing panels, as it is a great choice for many projects.
5V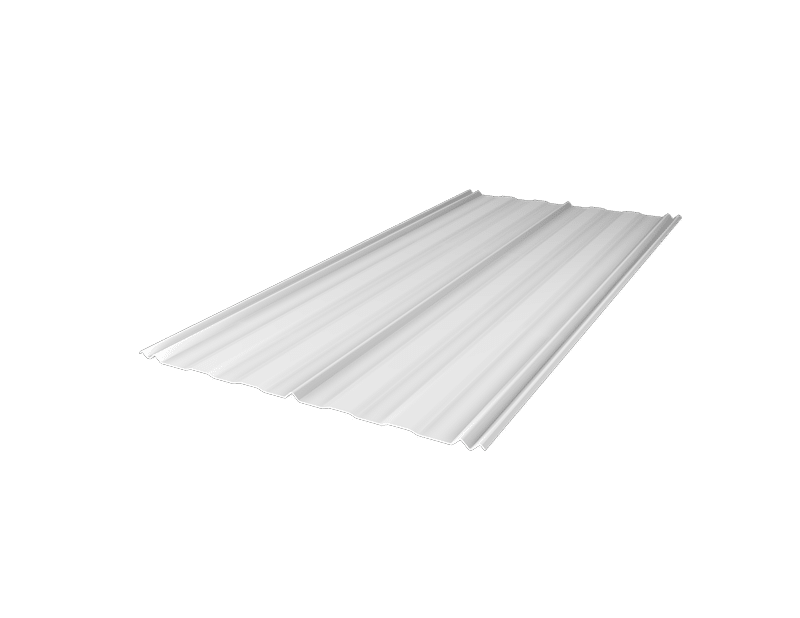 The 5V panel offers a classic Key-West appearance when installed and is available in flat or striated variations. It comes in 26 or 24 gauge steel or 0.32 aluminum and can be ordered in a few different colors. This panel has a classic look that is reminiscent of one of the oldest roof panels on the market.
PBR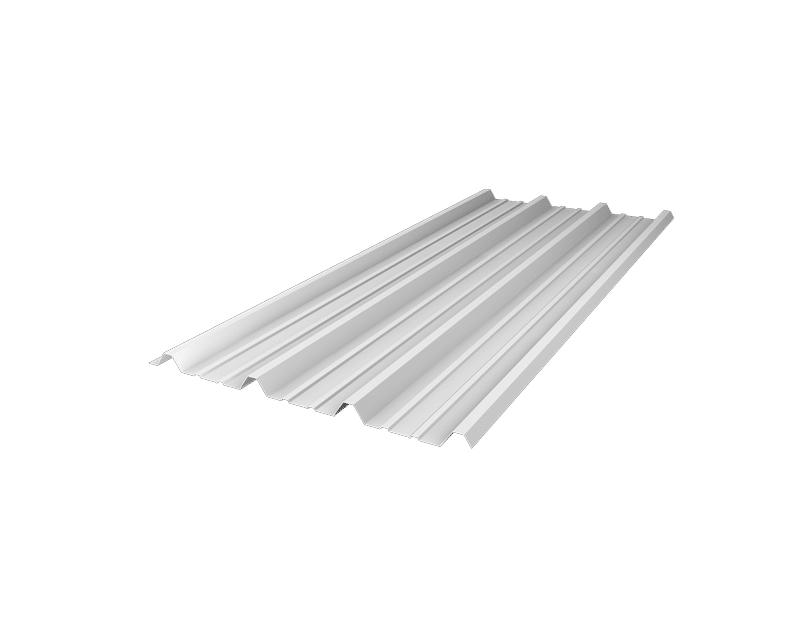 The PBR panel is perfect for any low-slope roofing project and is suitable for any roof with a slope of 1.5:12 or greater. This panel is one of the most popular commercial panels on the market. It is available in 26 and 24 gauge steel and has a 36" net coverage with 4 ribs 12" apart. It is also coated to reduce corrosion.
Standing Seam
Like exposed fastener paneling, Tri County Metals offers three styles of standing seam roofing panels. These include the TCM-LOK, SL-LOK, and MS-LOK.
TCM-LOK
If you would rather not see the fasteners on your roof, a standing seam metal roof panel like the TCM-LOK makes a great option. This style is suitable for roofs with a slope greater than 0.25:12 and is available in 0.32 aluminum and 24 or 26 gauge steel.
 This panel style has two variations: a 16" with 1" high ribs and a 15" with 1.5" high ribs. The panels are available in flat, ribbed, and striated variations as well as all three color systems that Tri County Metals offers.
SL-LOK and SS-LOK
If you like the look of standing seam metal paneling but your project requires more than 30 feet of the paneling and has a slope of at least 2:12, the SL-LOK or SS-LOK panels are an excellent choice. The SL stands for "snap-lock," and this refers to the way that these panels connect (by snapping into place). The primary difference between the SL-LOK and the SS-LOK is the height of the ribs. The SL-LOK has a 1.5" rib, whereas the SS-LOK has a 1.75" rib. The SL-LOK is available in steel or aluminum, 
MS-LOK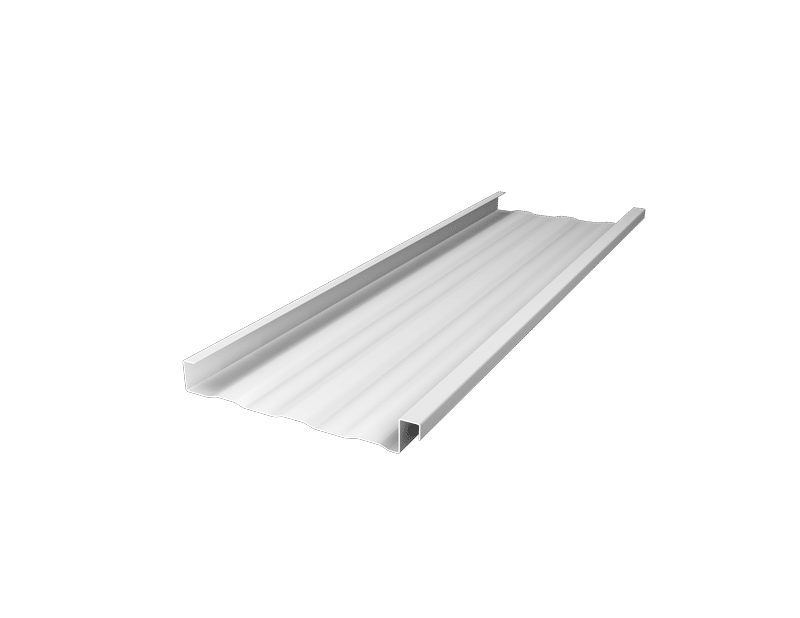 The MS-LOK panel is perfect for anyone looking for a more pronounced and higher rib. The MS in MS-LOK stands for "mechanical seam." This refers to the way that this type of paneling is installed. Rather than snapping into place, this paneling uses a specific folding machine to overlap and seal the seams between the panels. This style comes in 24 gauge steel or aluminum and is recommended for a minimum roof slope of 0.25:12. It can come in flat, ribbed, or striated, and the ribs can be either 1.5" or 2."
What to Consider When Selecting Metal Roofing Panels for Your Project
Just like any other decision regarding the exterior of your home or building, you want to ensure that you are getting the best solution, not just the prettiest one. When it comes to roofing, there are a few things you will need to keep in mind before finalizing your choice of roof material and style.
This is because not all buildings have the same designs, and because of this, certain roof panels may not work on your building. So, to ensure that the roof design you want is actually the right fit for your roof, take the time to consider the following three points before buying anything.
Roof Slope or Pitch
The first point you will want to consider before purchasing a new roofing solution is the slope of your roof. This is also sometimes called "pitch," and it refers to the angle of your roof's surface in relation to the flat plane. Some roofing panels are more effective for low-sloped roofs, and others are more effective for steep-sloped roofs. OSHA defines a low-sloped roof as a roof with a slope of anything equal to or less than 4:12. This means that anything above this ratio is considered a steep-sloped roof.
Knowing which of these two categories your roof falls into can help you determine which metal roof paneling will be the best for your roof. However, not all companies use these same measurements when marketing roofing panels. Because of this, knowing the actual slope of your roof is the best way to determine whether or not a roofing style will work for your particular building, as many metal roofing styles detail what range of slopes they are effective for.
Climate and Environment
One of the most important criteria for you to consider when replacing your roof is what weather your roof will have to endure. Metal is a durable and strong material, but not all panel styles will be the most effective in certain climates. Another thing to consider regarding climate is what material your roof is made of. While metals behave similarly in many environments, roofs made of aluminum panels may be better suited for handling weather conditions in coastal and saltwater environments.
Our FPAC Tool can help you find the right installation method for your projects specific factors.
Style Preference
The final point you will want to consider before selecting your new roofing material is style. While this one is less of a technical requirement when selecting a new roof, it can be the thing that really helps you decide what roofing option you want to go with. When it comes to metal roofing, there are quite a few different colors and finishes that you can choose from. But, before selecting these finishing details, you'll want to determine which of the two types of roof paneling we described above.
Once you have determined which type of paneling you want, you can think about your color and finishing preferences and create the perfect roof for your building. Because there are so many options with metal roofing, you can achieve just about any aesthetic you want with the right combination of finishes!
Conclusion
Although metal roofing may be more expensive initially than other roofing options, metal panels are a good choice for roofs because they are durable and long-lasting. While they typically perform similarly in many environments, they are still not a "one size fits all." Finding the right type of metal roof paneling can take some time and comparison, but once you have found the right one, you can say goodbye to constant roof repairs and maintenance!
So, if you want to replace your current roofs with metal roofing panels, check out Tri County Metals to find your perfect solution.